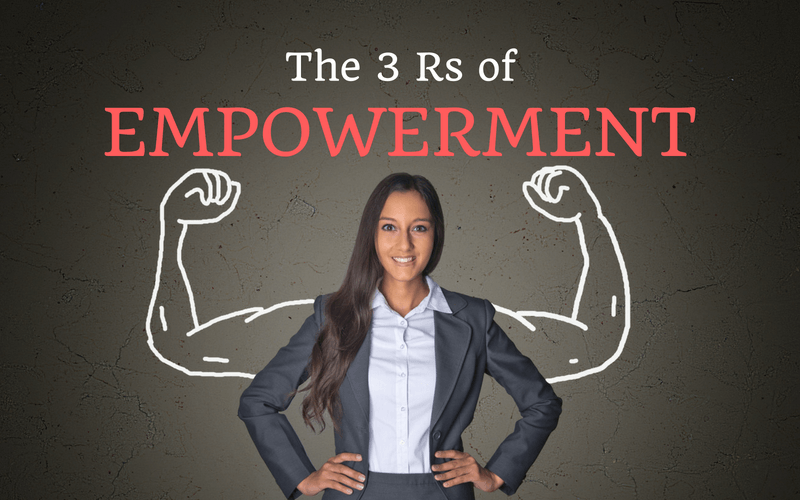 We all want to be "empowered", but where do we start? We can break empowerment down into 3 easy-to-understand "R" Tweaks.
#1 RESOURCEFULNESS
Look for the next option.
Jump at the next opportunity.
Welcome the next challenge.
YOU ARE YOUR OWN BOSS! Work from the center of your own ethic.
#2 RESILIENCE
Become a champion of Plan B.
Think ADAPT and ADJUST all day.
Try mini-tests. Check. Try again.
Eliminate 2 words: "I can't!"   Add 2 others: "I will!". See what happens.
#3 RESOLVE
Walk boldly down YOUR path.
Muster courage at every turn.
Master PURPOSEFULNESS.
Expect, Accept, and Small Step your way straight to the top.  Your MICRO actions will MAXimize your Impact and Influence.