Clients
Tales of past successes
---
US CAPITOL: Stop the GRID LOCK between you and your audience.  GO BOLD.
Everywhere she goes, Jan Fox simply inspires BOLD Speaking!  Whether it's a keynote for your annual convention, a training series for your senior sales team, an upbeat Lunch and Learn for your staff, BOLD Speaker training for your C-Suite, TV training for your business spokesperson, or one-on-one speaker coaching, Jan Fox helps you take your BOLDEST message to the right audience.  She promises quick results.  You'll sell more services, advance your purpose, increase your impact, build your following, or expand your overall effectiveness.  Her clients say it best: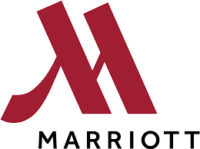 Smashing success! I'm sure our associates walked away with meaningful ways to recharge!
Sharlyn Turner-Bryant, Global Finance Team, Marriott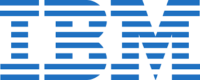 I never thought you could turn that group around, but in two days of storytelling, they became cheerleaders for each other! Their support for each other continues today.
Jordan Heichel, Sr. Project Manager, IBM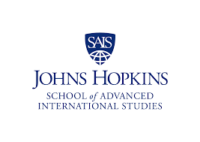 Jan Fox was honest, vulnerable, and funny! I would bring her back to Johns Hopkins SAIS anytime! I'm booking her for 3 more sessions.
Laiko Quintero, Program Director, Paul Nitze School, John Hopkins School of International Studies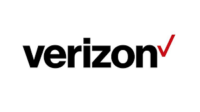 My presentation this morning was very well received. The audience was very engaged. I could see their eyes shining and following my talk and they were leaning in their chairs with interest.  I got a lot of compliments. Jan took my fear away.
Alla Reznik, Director, CX Product and Innovation, Verizon Product and New Business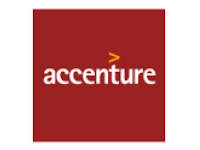 I never knew speaker coaching could end up being a team building exercise! They became connected almost immediately!
Kristin Kessler, New Hires Coordinator, Accenture

Our number of BCG operated courses has almost tripled since working with Jan. Without her hard work and attention to detail, I'm certain we would not have achieved these incredible results.
Mike Cutler, Senior VP New Business Team, Billy Casper Golf

Following Jan's presentation to our management development associates, we received very positive feedback. "Jan Fox gave me real tips I will immediately apply." "Jan Fox was full of life and her presentation spoke volumes." These are just two of the comments praising Jan for the engaging session she held with our team. She was the highlight of our conference!
Rachel Ball, Regional Talent Manager, GEICO

It was such a pleasure to work with you, and I know our Regional Vice Presidents gained so much from the training experience.
Amy Constas, Communications Officer, National Association of Realtors

Your moving and passionate delivery riveted the audience's attention – men and women alike. You improved lives that day.
R.Adm. Sandra Stosz, Supt. U.S. Coast Guard Academy

Jan did a wonderful job training about 15 employees on public speaking.  We wanted her to help a group of "introverted finance professionals" be better prepared to perform training sessions (mostly on PeopleSoft topics) to other Brookings employees.  Jan's message was clear and her method to get these people out of their comfort zones was spot on.  We have received very positive feedback from those who attended the two full-day sessions.
David L. Porter, CPA, Associate V.P., Controller & Assistant Treasurer, Brookings Institution

It's so obvious to me that your magic isn't just your professional experience, training and practice… it's because of who you are… and how much you genuinely enjoy people… and of course, helping them be bigger and more confident versions of themselves. What a gift to give.
Greg Nation, Ass't Director, National Golf Foundation

Jan Fox took all of her expertise from working in a newsroom for 25+ years and condensed it into extremely helpful information on how to improve the quality of my videos. With her coaching, I went from a "talking head" to a 3D "real" person. The suggestions she made brought my video to life. I have put the information to good use in my new virtual coaching program. I highly recommend Jan!
Vicki Hess, Chief Paradise Officer, Catalyst Consulting, CSP   

Thank you!  What a great presentation and I am so glad Bruce picked you, and, more importantly, you agreed.  You were engaging and insightful, with many of our group already incorporating your suggestions in their presentations.  Thank you again, and I look forward to inviting you back for future events.
John R. Maxwell, Chairman and CEO, John Marshall Bank

Your speech was one of the conference highlights. Virtually all of the people attending the conference noted in their evaluation forms that your speech was enlightening, inspirational and funny.
Congressman Jim Moran, U.S. House of Representatives

The audience loved Jan! They found her tips useful and applicable to real work situations. There was never a dull moment as Jan kept everyone fully engaged. We received feedback that the audience actually felt enthusiastic after attending the program. Jan is definitely a natural on this topic and the results were realized by the participants
Jane Nwaobasi, FDA Office of External Affairs
Corporations
Marriott
Verizon
Accenture
IBM
Deloitte
AECOM
WeddingWire.com
Vistage
Catalyst Consulting
John Marshall Bank
Arlington Credit Union
TEDx Mid Atlantic
GEICO
Government
DLA Defense Logistics Agency
HUD
FAA
FERC
US Census Bureau
US House of Representatives
US Coast Guard Academy
Food and Drug Administration
Associations
National Coalition of Black Meeting Planners
Intl. Assn. Hispanic Meeting Professionals
DC Bar Association
Intl. Assn. of Pet Cemeteries and Crematories
American Translators Association
American Staffing Association
Golf Course Superintendents Association of America
National Association of Realtors
AAHAM
Non-Profits
National Golf Foundation
Boys and Girls Club of America
American Cancer Society
Big Brothers, Big Sisters
University of Mary Washington
Leadership Montgomery
Leadership Arlington
Brookings Institution
I am ready to get
Started.